Why Custom?
There are already a lot of great off-the-shelf solutions for selling products and services online. We help brands that have either outgrown those platforms, or don't quite fit into the mold. We generally work with large online retailers or wholesalers who derive significant value from a custom website.
Growth through effective software
Custom eCommerce sites area great for integration and workflow optimization. Bespoke automated procedures allow companies to increase their sales capacity without increasing their labor cost.
Inventory management systems
Inventory and shipping API integrations
Payment system integrations
Card-on-file and recurring payment mechanisms
Custom reward systems and marketing mechanisms
Special customer workflows to improve business automation
Donation and fundraising platforms
Microtransaction Systems
Hotel / Tour booking systems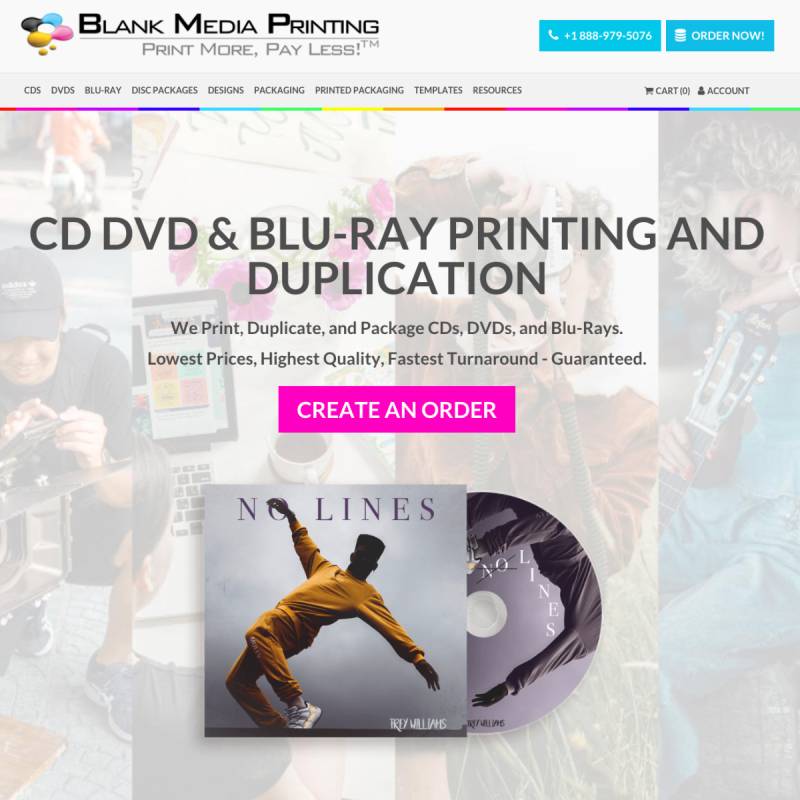 Blank Media Printing
Example Project
Blank media printing is a CD/DVD manufacturing company. They sell direct to consumers through their website. The company has unique bulk-pricing and fulfillment workflows that make the brand incompatible with off-the-shelf platforms. It also contains automated features that speed up production time and therefore improve their offer in the marketplace.
Advanced pricing logic
Extensive FedEx integration
Custom checkout flow and order form
Artwork preview system
Auto-resuming, web-based file uploader for collecting massive files from customers.
Dropbox API integration for automatic customer-to-office file transfers.
Learn More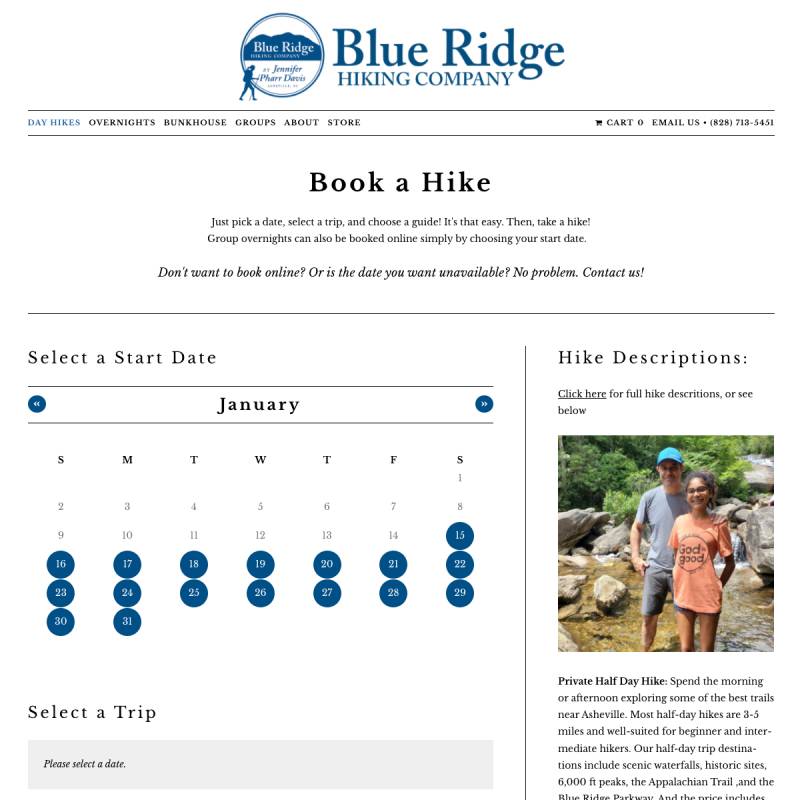 Blue Ridge Hiking Co.
Example Project
BRHC is a tour company specializing in guided day hikes. They also offer lodging, gear rental, shuttles, and personal in-store appointments. The website orchestrates all these services and allows then to be booked online. Real-time event scheduling and payment processing are combined to create a smooth checkout experience.
Custom checkout workflow
Real-time booking and availability
Tour guides can update their own availability on-site, and the system will automatically calculate available tour periods.
Email reminders for upcoming tours
Asset tracking
Business automation workflows
Learn More