Project Summary
Blank media printing is a CD/DVD manufacturing company, and they sell direct to consumers through their website. The company has unique bulk-pricing and fulfillment workflows that make the brand incompatible with off-the-shelf platforms. The website also performs automated functions that speed up production time and generate value for the brand.
Blank Media Printing also burns Blu-Ray discs several gigabytes in size. Files this large are difficult to collect and manage through typical browser/server protocols. Blank Media Printing has a custom Dropbox integration to help with this process. Users upload their large files into the website through a custom upload form. These files are automatically sent by the server to Dropbox. Then, the Dropbox client automatically syncs the files with the physical computers in the disc burning department.
Fully Web Based Application
Advanced pricing logic
Extensive FedEx integration
Custom checkout flow and order form
Artwork preview system
Auto-resuming, web-based file uploader for collecting massive files from customers.
Dropbox API integration for automatic customer-to-office file transfers.
Drupal to Dropbox API integration
Large datafile synchronization
Custom referral program
Screenshots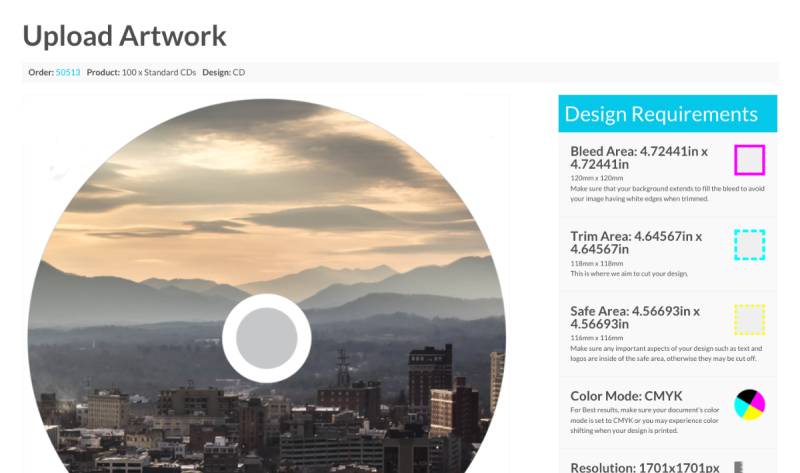 Artwork Uploader
Provides a real-time preview of uploaded artwork as it would appear on the disc face.
Data Uploader Backend
Shows an overview of storage remaining and Dropbox synchronization process.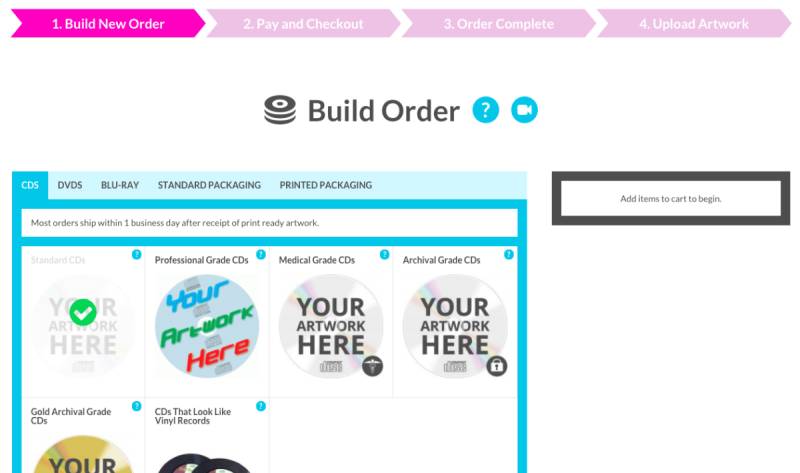 Custom Order Form
Blank Media Printing has a unique checkout flow that improves the experience of ordering custom discs.
Bulk Pricing
Intelligent bulk pricing with automatic gap detection to ensure customers always get the best deal.